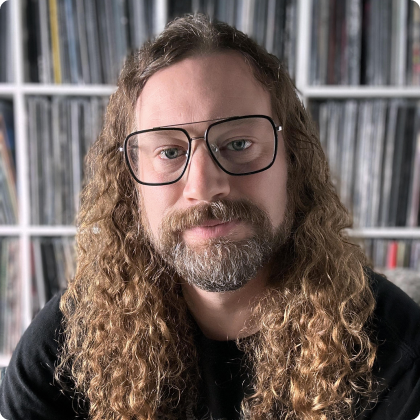 Hello!
I'm Bradley Trinnaman, and I love being a product designer. With over a decade of experience in this exciting field, my passion lies in creating products that are not only intuitive but also exceed users' expectations.
One of the things I have loved in my career is my experience in managing the design team at HireVue. It's incredibly fulfilling to see designers effectively achieve business objectives through their design work. Currently, I hold the position of Principal Designer at HireVue, where I've had the privilege to work on a diverse range of products within their platform.
My journey into the world of user experience design began during my time on an instructional design team. While redesigning my company's website, a helpful colleague gave me a copy of "Eyetracking Web Usability" by Jakob Nielsen and Kara Pernice, which opened up a whole new world for me. Since then, I earned a master's degree in design from the University of Washington in Seattle.
Following graduate school, I had the opportunity to work as a user experience designer at Ancestry DNA. It was there that I designed products to help users understand their genetic test results and delve deeper into their ethnic backgrounds. Additionally, my work extended to designing products for job candidates and talent acquisition teams at HireVue.
Extracurricular activities

Ancestry UX Design Internship Program
During my tenure as a designer at Ancestry DNA, I took on the additional responsibility of creating and managing a UX Design Internship Program from 2015 to 2017. The program's objective was to attract talent from universities and provide them with the opportunity to work on Ancestry's products. Alongside their practical experience, we offered an educational component by pairing them with mentors. The ultimate goal was to offer them full-time job opportunities within our UX team.
.
Throughout the program, I had the pleasure of hiring 14 interns, and I'm proud to share that 10 out of the 14 accepted full-time offers to work at Ancestry, contributing to the growth of the UX team. Working on this initiative was incredibly fulfilling. I had the chance to travel to various universities, conduct information sessions, and learn about the hiring process for designers entering the workforce.

Teaching UX at Utah Valley University
Starting in 2014, I have eagerly taken on the role of teaching the upper-division User Experience Design class at Utah Valley University, separate from my professional work. It's a joy to guide students through this course once a year, equipping them with knowledge on product design, identifying design problem spaces, creating UI components, crafting presentations and case studies, and utilizing user experience research methods.
.
I take pride in the fact that some of my students have gone on to become successful UX designers in Utah's workforce. Keeping in touch with their career progress brings me great joy, and I treasure their growth and accomplishments. Teaching has proven to be an incredibly rewarding experience for me, as I get to share my expertise and skills in user experience design with the undergraduates, helping them lay a strong foundation for their design careers.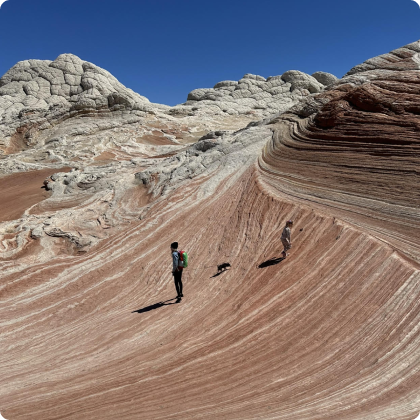 What I do when I'm not working
During my free time away from designing, I enjoy venturing on trips with my family, especially to explore the national parks of southern Utah. Our go-to spot is the San Rafael Swell, where we venture into exhilarating slot canyons during our hikes. Also, I've been an enthusiastic vinyl record collector since my teenage years and have built up a collection of over 1500 records.